FUJIFILM CAMERAS, GEAR & FILM

[ YES ]
Below are listed the FUJIFILM cameras and other gear I have used with FUJIFILM cameras:
CAMERA BODIES: X-Pro2, X-Pro3, XE-2 (IR 590nm), X100T, X100V
XF LENSES: 14, 23, 35, 56 APD, 18-55, and XC 50-230
ZEISS TOUIT LENSES: 32/1.8 and 50/2.8 Macro
LENSBABY: Composer Pro II + Sweet 50, Macro Converters
OTHER: Extension Tubes, TCL-X100, WCL-X100, SP-3 Smart Printer, NONS Instax Hasselblad Back
FILM: ACROS Neopan I: 4×5 QL, 120 & 35mm, ACROS Neopan II: 120 & 35mm, Velvia 50/100: 4×5, 120, & 35mm, Instax Square & Wide
The Fuji APS-C system is my go-to small format. What is not to like with aperture rings on lenses and back-illuminated sensors (X-Pro3 & X100V)? Fuji has some of the best glass available and listens to its customers. ACROS Neopan I & II black & white film is a favorite of mine. So is Instax since my 4×5 LomoGraflok back showed up. Love Fujifilm!
###

[ FUJIFILM X-PRO CAMERAS: 1, 2 & 3 ]
My first try at Fujifilm APS-C cameras came a few years ago when I was ready for a change-up in small format cameras. I had been shooting Nikon for decades during the film era; then, when digital took hold, it was a D200, then D700, and finally, my last Nikon, which was my teaching camera in the classroom, a D750.
I acquired a used Sony NEX-7. After reading about mirrorless technology and seeing it was causing a bit of a divide among photographers, I had to try it. I became smitten by the NEX-7, but I did not warm up to its computer-like feel of operation. After hearing from other photographers about Fujifilm's APS-C camera designs feeling more "film-like" in their hands, I decided to rent their latest flagship, the X-T1.
I liked how Fujifilm lenses had aperture rings, but I was not thrilled with the X-T's body style. The buttons were in the right place primarily, but the center-styled viewfinder was a deal breaker for me. I liked the NEX-7's side-mounted EVF and decided on no more centered viewfinders. Then I discovered the X-Pro2, and it seemed like it might meet my wants and needs, so I rented an X-Pro2 with a bunch of lenses to see if I would be happy with their system. The rest is history, as Fujifilm is what I was looking for in a small camera design, and I have not looked back ever since.
After owning and shooting with the X-Pro2 for a few years, I upgraded to the X-Pro3 for its screen and back-lit sensor. Upgrading the screen might sound slightly different from other photographers' dislike, but it is handy when digitizing film. When I digitized with the X-Pro2, because its screen is non-movable, I had to stand over the copy stand, which can be uncomfortable depending upon how high up the chassis the camera body has to go. The X-Pro3 and its flip-up screen work perfectly for my digitizing needs at the copy stand. Other than that, I could care less about the screen as I am not a pixel-peeper. Once I experienced the back-lit sensor and could see its difference in some images, I decided to upgrade my X100T to the X100V since it has the same sensor as the X-Pro3 and uses the same batteries.
###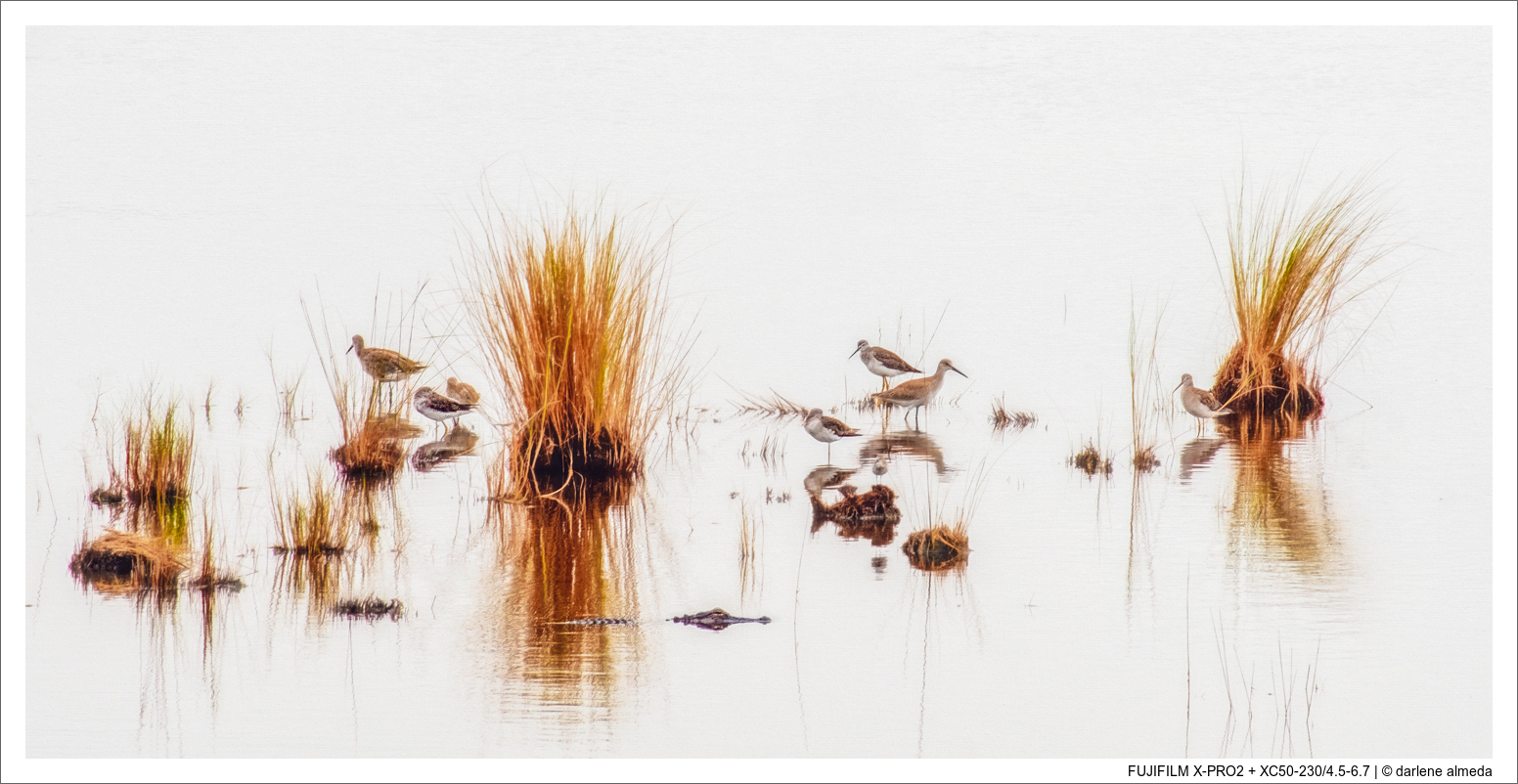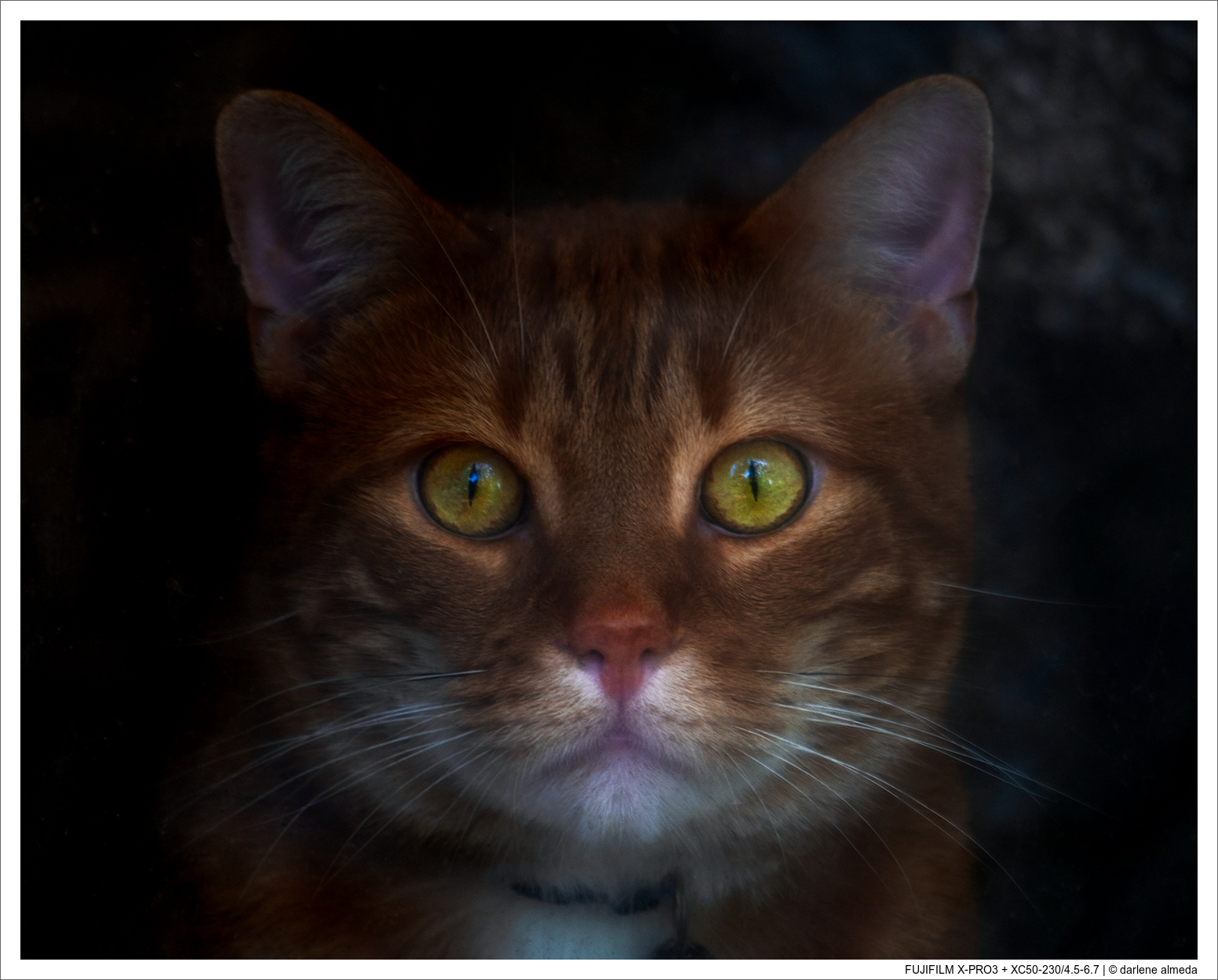 [ FUJIFILM X100 SERIES: 100, 100S, 100T, 100F & 100V ]
After reading a little history of the Fujifilm X100 Series of cameras, I found it interesting the initial offering for the original X100 came in silver only. Then they offered a limited edition of 10,000 X100 Black Premium Editions. They came in a package which included a genuine leather 'ever-ready' case, a lens hood, an adaptor ring, a protective filter, and a card with a unique X100 Black Premium Edition number printed, identifying which of the 10,000 units it was. Because I prefer black cameras I wonder if that may have been an issue for me; nah, 'cause the only Leica I owned was a chrome M7.
After I had owned the X-Pro2 for a few months, I decided it was time to replace the NEX-7 with a small, fixed-lens camera as the X-Pro2 was gaining ground in the studio for web-based photography. I wouldn't say I like to take any studio production cameras out and about for stuff that does not help pay the bills. Now I was looking for a "mommy camera" (what I called the camera that sat on the kitchen table when my son was growing up). You know the type, the convenient small pocket camera for cat shots, family visits, and stuff I find more important than simply using my phone's camera.
I heard many good things about the Fujifilm X100 series cameras and rented the current model, the X100T. I had the NEX-7 and the X100T simultaneously for comparison. Even though the NEX-7 could hold its image quality, I donated it to a local arts organization as I wanted to pass it on instead of selling it. Do not get me wrong, I still feel the NEX-7 is an incredible little camera that can deliver beautiful images, but I saw no future in having two APS-C systems.
The conveniences of having the X-Pro2 and the X100T are they use the same batteries and have the same sensor. I used the X100T for quick web shots for selling personal stuff online. I liked that because minimizing the work it takes me to produce decent product shots for private sales makes it easier to move the stuff out. One of the disadvantages (if I can call it that) of being a commercial photographer is knowing I will cut corners on personal shooting. I guess I am like the plumber that doesn't always feel like fixing the leaky faucets in my home.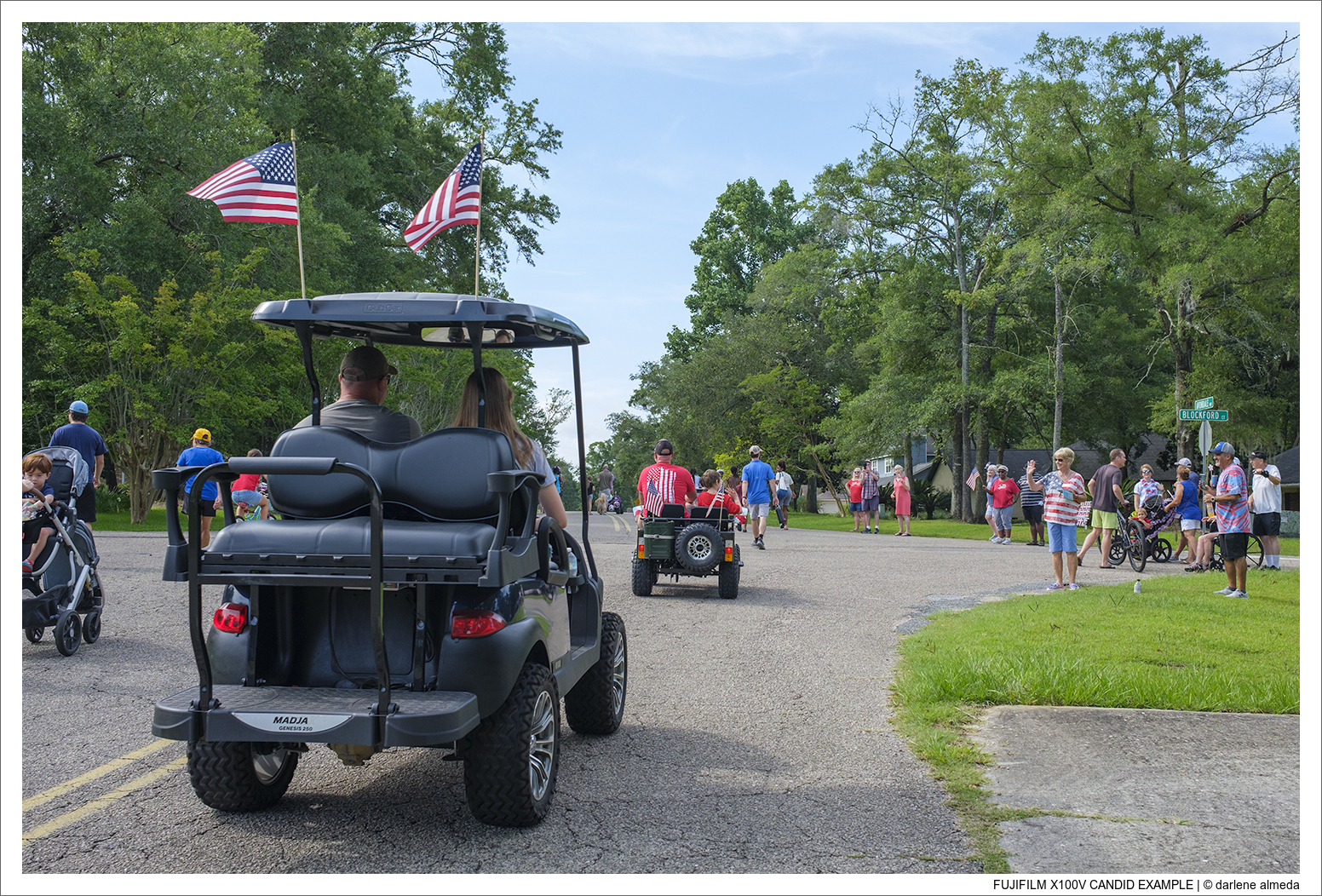 [ FUJIFILM X100V CANDID EXAMPLE ]
After shooting with the X-Pro3, I decided to upgrade to the X100V. I wanted the back-lit sensor and the convenience of the same battery usage between these cameras. As in this article and the articles included in my
Cameras & Gear section
, many of the images and graphics for these articles were created with the X100V. Although I do not frequently use it as a candid camera, I still enjoy using it and the remarkable results it produces. The X100V may be small, but it is a powerful camera that delivers impressive results. If you are a Fujifilm APS-C camera system fan searching for a versatile fixed-lens camera, the X100V is worth trying.
###

[ X100 SERIES CONVERSION LENSES + X100V + RRS X100V HAND GRIP ]
X100 SERIES CONVERSION LENSES
I have had the two available conversion lenses since owning the X100T and use them on the X100V when needed. They are the WCL-X100, which changes the original lens's field of view by 0.8x to offer a wider 28mm equivalent focal length, and the TCL-X100, which narrows the original lens's field of view by 1.4x to offer a tighter, 50mm equivalent focal length.
Mine are the previous version but have the same glass as version II. The difference between the original lenses and version II is that a magnet has been placed inside the housing of version II, enabling the X100F and later X100 series cameras to recognize the TCL/WCL automatically. Some photographers successfully converted their original versions by placing magnets in the housing.
I do not want to spend extra money on a feature I seldom use. Simply placing the TCL/WCL selection button in the 'Q' menu lets you quickly set the camera for the TCL/WCL lenses. If you feel you might forget to do this and plan on using the TCL/WCL a lot, then version II should be on your radar.
I am not too impressed with these screw-on lenses and try not to use them as I find they can be soft. This is common among 'conversion-type' lenses that screw on like a filter. When the TCL-X100 lens is mounted on the camera, it makes the aesthetics of the X100T/X100V into a front-heavy camera, which I wouldn't say I like as the beauty of the X100 series cameras is their small, lightweight footprint.
Nonetheless, these are available to stash in the camera bag if you need a smidgen, more or less from the shooting perspective. Buying these new if money is tight would be a mistake, IMO, as nothing can go wrong with these lenses unless the glass or threading has been damaged. Both versions work on all X100 series cameras.
###
X100V CAMERA
After I had owned the X-Pro3, I knew I would eventually upgrade to the X100V. The reason, besides sharing the same battery, was the sensor. New to the X-Pro3 and X100V is the beautiful 26.1MP APS-C X-Trans BSI CMOS 4 Sensor. Once, I shot an image that could showcase what the back-illuminated sensor design could produce; I was hooked. There are many other wonderful specs about the x100v you can read about here.
I have had the X100V for over a year and enjoy creating images and graphics in the studio. Most X100V shooters may find this odd as they probably use the camera for candid or street shooting photography. I have used it around the house for cat photos and more, but it fills a niche in my studio work alongside the X-Pro3 and my medium format technical cameras and digital backs. It does well on a copy stand with the rear screen flipped up for help with composing and focusing, and I use it to make contact sheets of my 4×5 and 120 film filed in Print File sheets on top of a Kaiser lightbox. The X100V makes a full 4×5″ negative well, but I use the X-Pro3 with the Zeiss Touit 50 M macro lens to digitize my 120 negatives. If the X100V had a model with a macro lens, I would certainly buy it.
###
X100V GRIP: REALLY RIGHT STUFF
I have always preferred Really Right Stuff (RRS) camera grips over Fujifilm's offerings. I had never experienced problems with RRS products until I purchased the RRS BX100V-B & RRS BX100V-G parts to make the camera grip pictured in the above graphic. After contacting RRS and explaining the baseplate was not matching up properly on my camera, they requested I send it to them, which I did. After the baseplate was returned to me, it would not allow the grip to be attached, as it appeared to be made for a different camera. Feeling frustrated, I told them I would return both pieces and hoped they could fix the problem.
This is not rocket science on my end, as every camera I have had has a quick-release plate, L bracket, or a hand grip that RRS made. After two weeks, I received an assembled RRS L-bracket w/grip that fits my camera correctly. B&H Photo (whom I originally purchased it from) has difficulty keeping the RRS X100V's L-bracket w/grip in stock. Supply chain issues? I do not know, as I thought RRS made their offerings in-house, but maybe some of the parts are sourced from elsewhere. It is a well-engineered product, as are all the RRS products I have used and owned, and I recommend it if you can find one.
###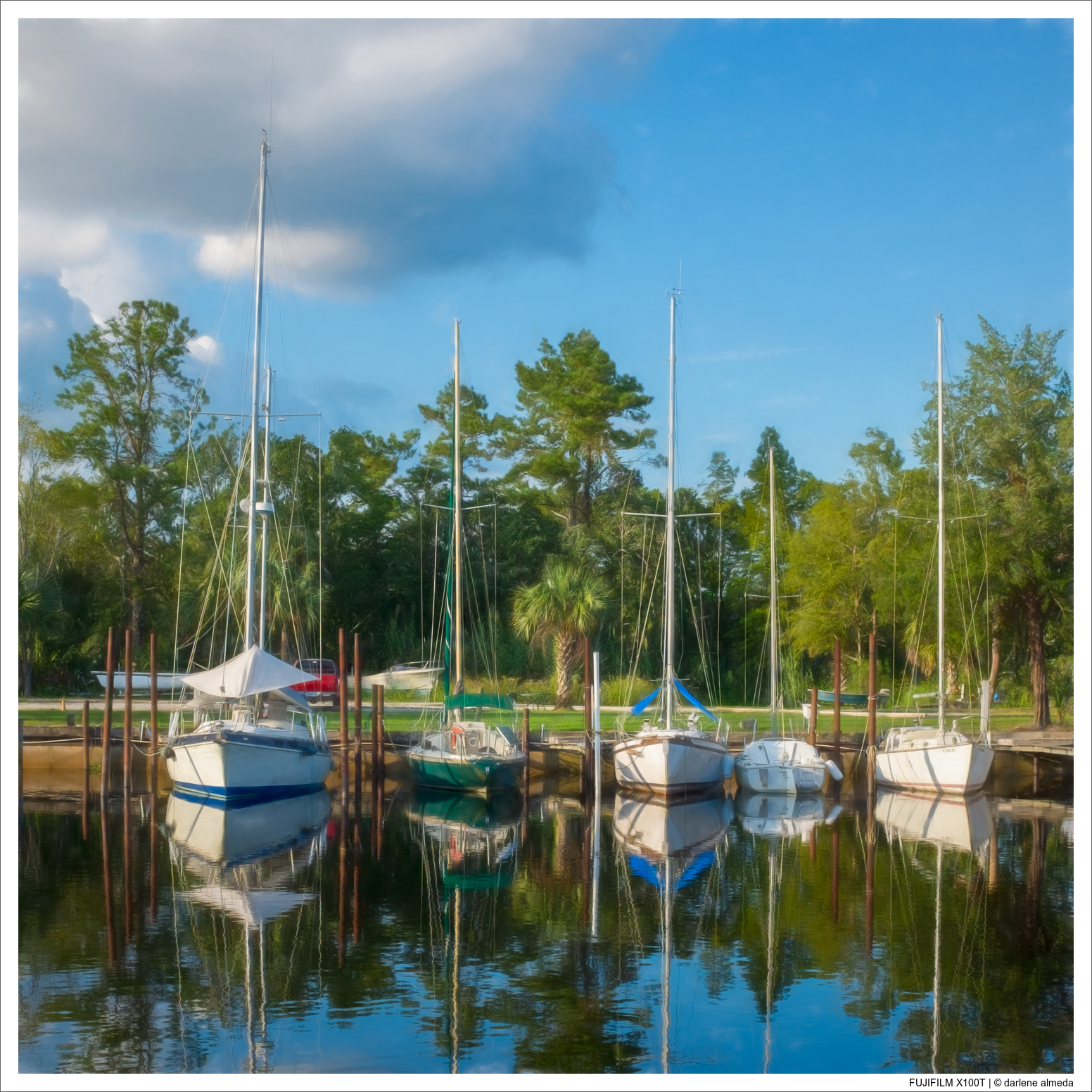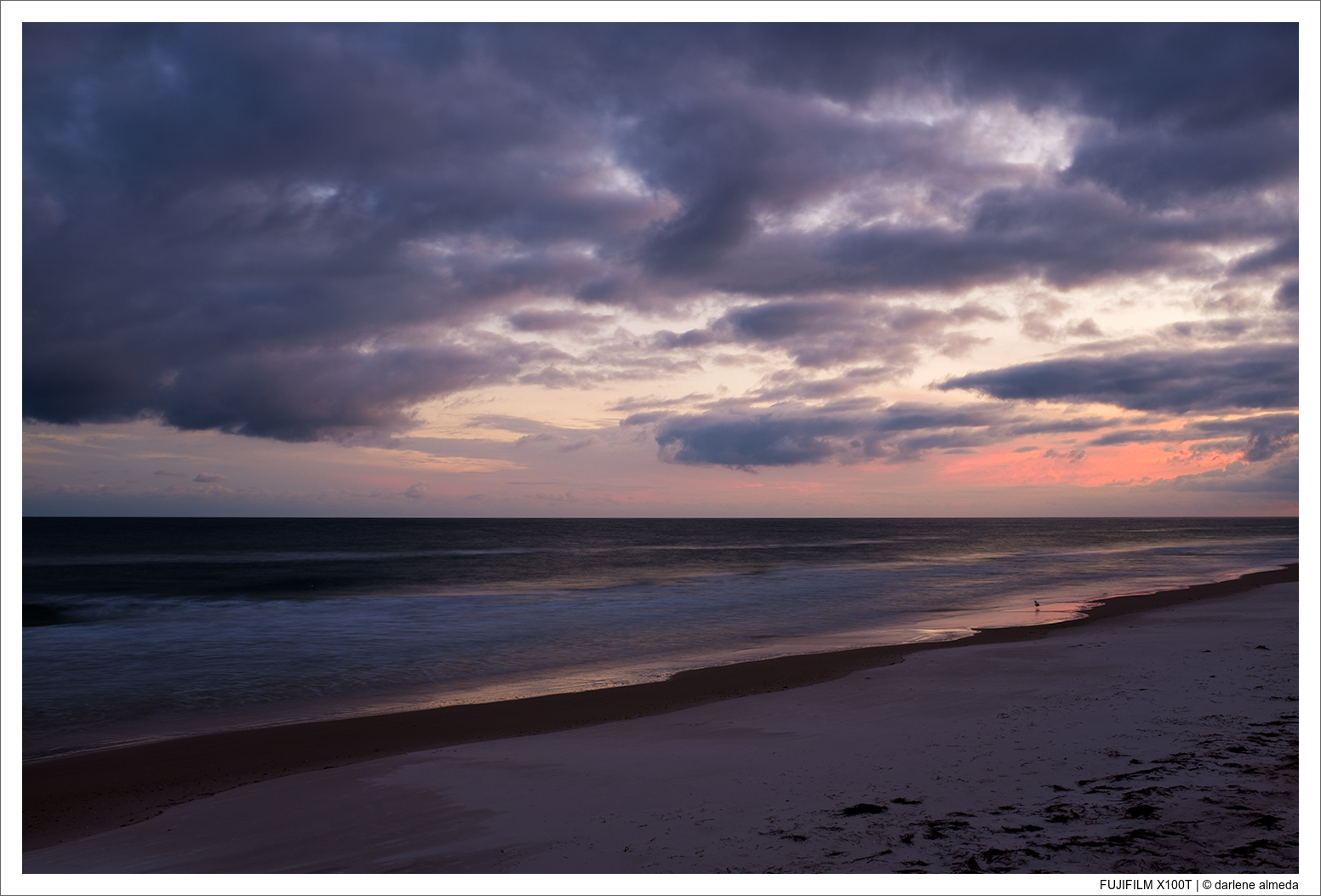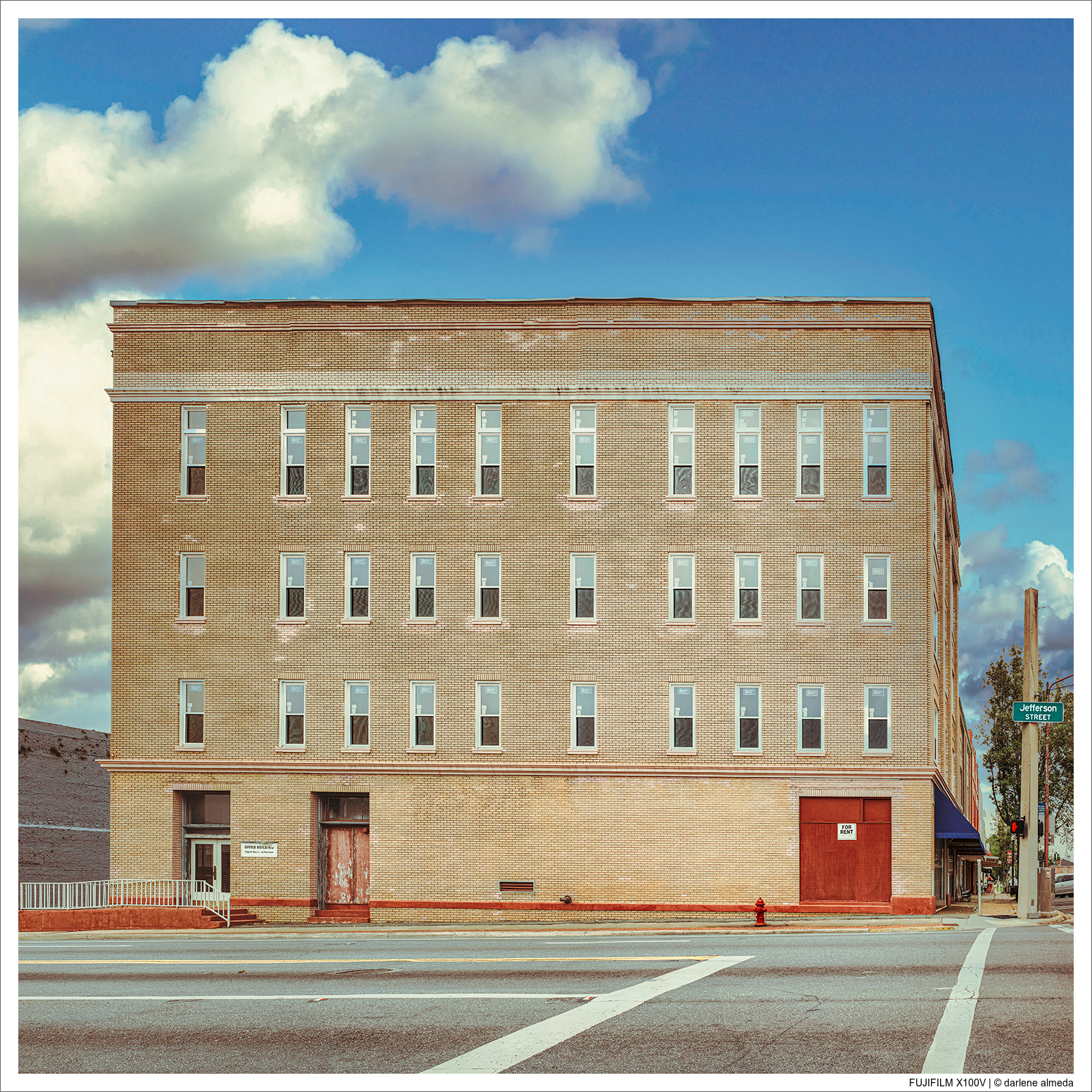 [ MY FUJIFILM X-E2 IR KIT ]
X-E2 CAMERA CHOICE
Before entering the Fujifilm system, I had been experimenting with a Sigma SD1 camera for infrared (IR) photography. The advantage of the SD1 is its IR cut filter is user removable and can be easily put back on the sensor for full spectrum shooting. The disadvantage of shooting the SD1 for IR photography is its optical viewfinder. When shooting IR with the SD1, I had to place a Hoya IR 72 filter on the lens so it passes only infrared rays above 720nm. The problem with using an optical viewfinder over an EVF is when using the filter, which is about 11-14 stops darker than the scene. Try looking through that to focus!
IT WAS TIME TO CHANGE THE GEAR once I realized a mirrorless camera's EVF would fix my biggest issue, the optical viewfinder. I knew I would be looking for a Fujifilm APS-C camera for replacement, and I did not want to cannibalize an X-Pro2, so I looked at what else might fit my needs. I discovered the X-E2 is a smaller version of the X-Pro2 without the optical viewfinder, and I was interested in getting my hands on one to shoot before the conversion.
After shooting with an X-E2, I quickly saw it was what I wanted. I found a used one in excellent condition and shipped it to LifePixel for my chosen conversion, the IR 590nm. After shooting with the converted X-E2, I could not be happier as it is more about black & white photography for me than IR. When the time came to sell the X100T, I had to contemplate if I should send the X100T in for conversion and sell the X-E2 instead. But after careful consideration, I decided not to take the chance since the X-E2 IR (590nm) delivers what I want.
###
LENS CHOICE
Indeed, all lenses are not created equal, especially when using them for IR photography. Before choosing lenses for your IR photography, here is a list and another list to look at regarding how some lenses behave with an IR sensor. It would be best to do testing with your lenses before you strike them out entirely if they are found on a not-recommended list. From my experience, the Zeiss Touit 32/1.8 is on a not-recommended list, but if you look at the middle picture of Two Pines below, it has no visible hot spots and was shot with the Touit 32/1.8. Also, from my experience, zoom lenses do not play well with IR, and all my zooms produce hot spots in my images.
###
WHY I SHOOT IR PHOTOGRAPHY
I shoot IR photography because of my love for black & white (B&W) imagery. I have seen many images created with sensors modified or designed to shoot monochrome imagery exclusively. From Phase One's specialized digital backs to Leica Monochroms to APS-C cameras modified for monochrome output. I have not seen one image from any of these cameras that would compare to B&W film imagery. There is something different about how light diffuses through the film that a digital sensor cannot replicate. If you are familiar with both processes, you know the physical differences. With film, light passes through the lens and hits a piece of sensitized plastic that can have a slight diffusion effect. With digital, there is no piece of film for the light to hit and spread from, but a sensor. You may or may not see a difference, but some photographers do and choose black-and-white films over B&W digital. My eyes see how incredibly sharp digital images can be, and if that is what I am after, then I reach for a digital camera, but when it comes to straight black-and-white images, my preference continues to be film. The B&W images I produce with my X-E2 satisfy my digital B&W itch without costing much money. I continue to shoot 4×5 and 120 B&W films because I enjoy the process and the look when I can get it right.
###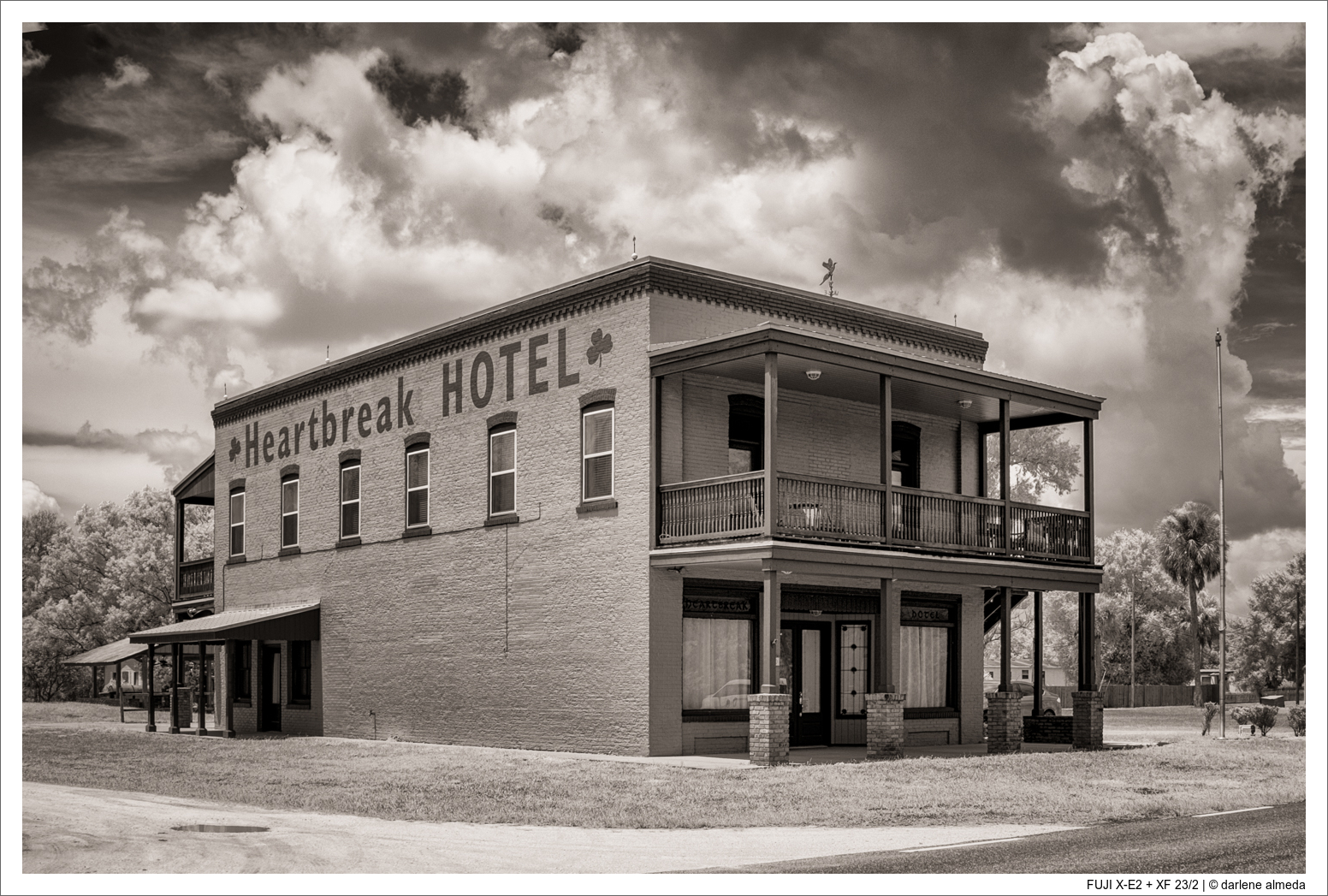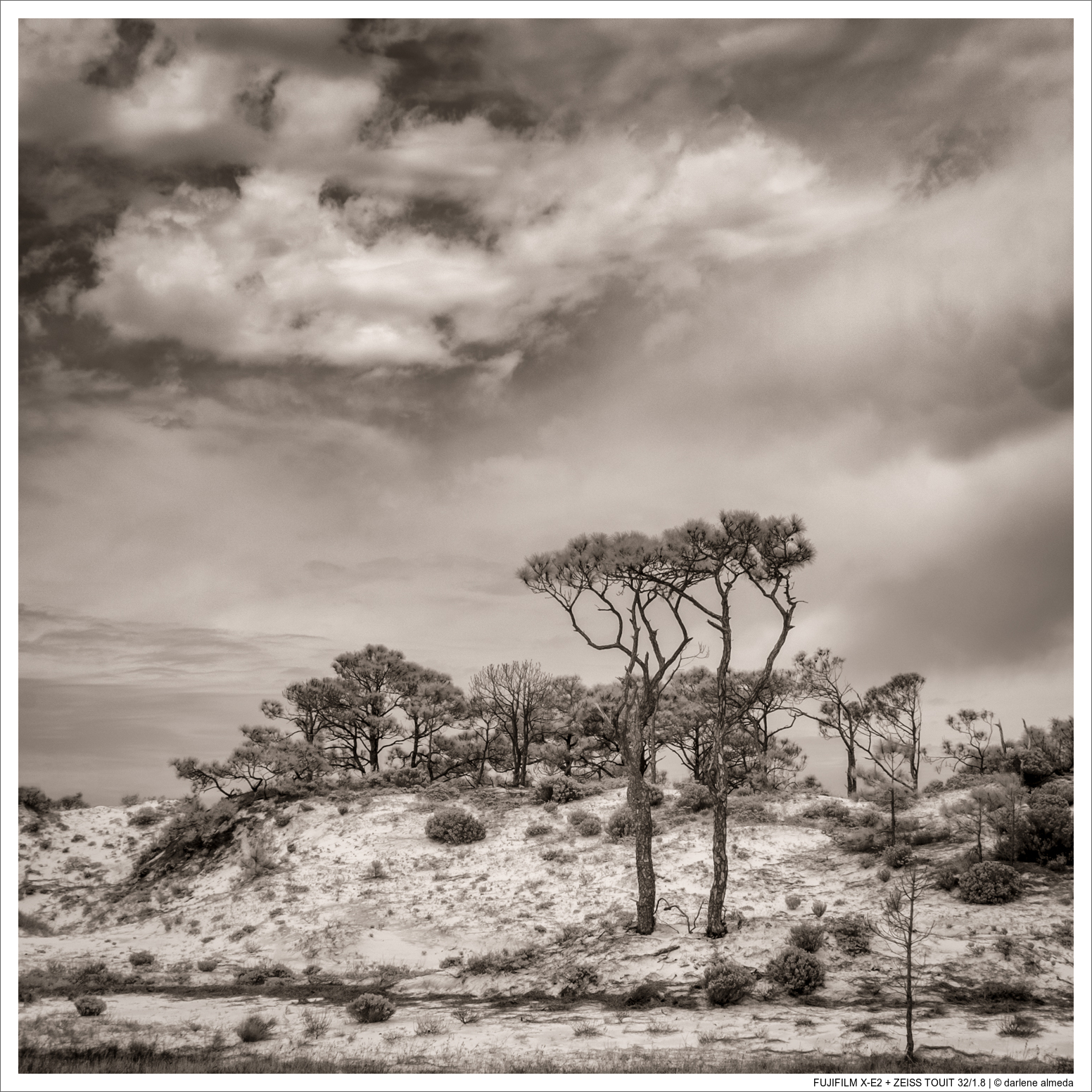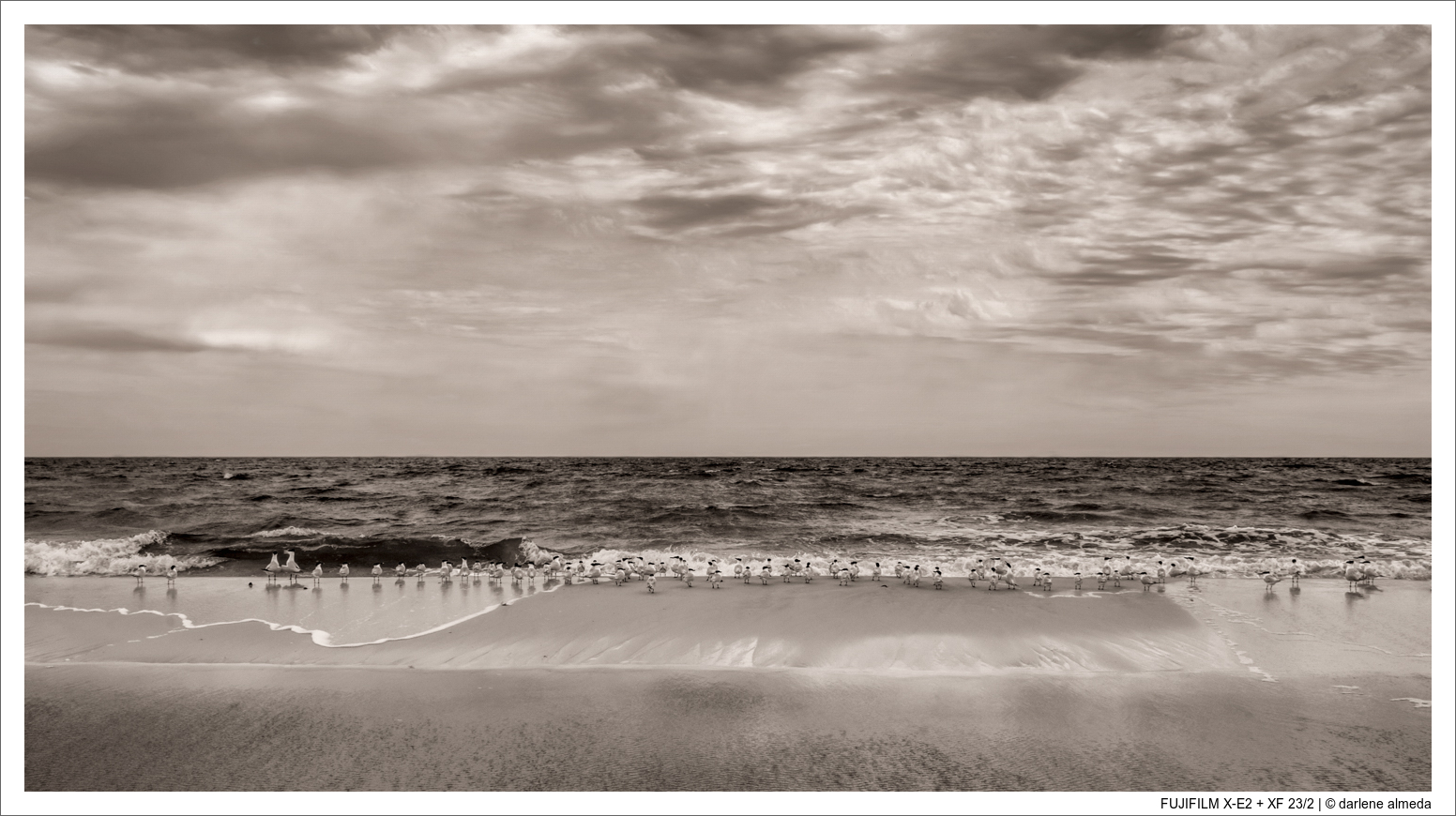 MY FUJIFILM X-SERIES TRAVEL KIT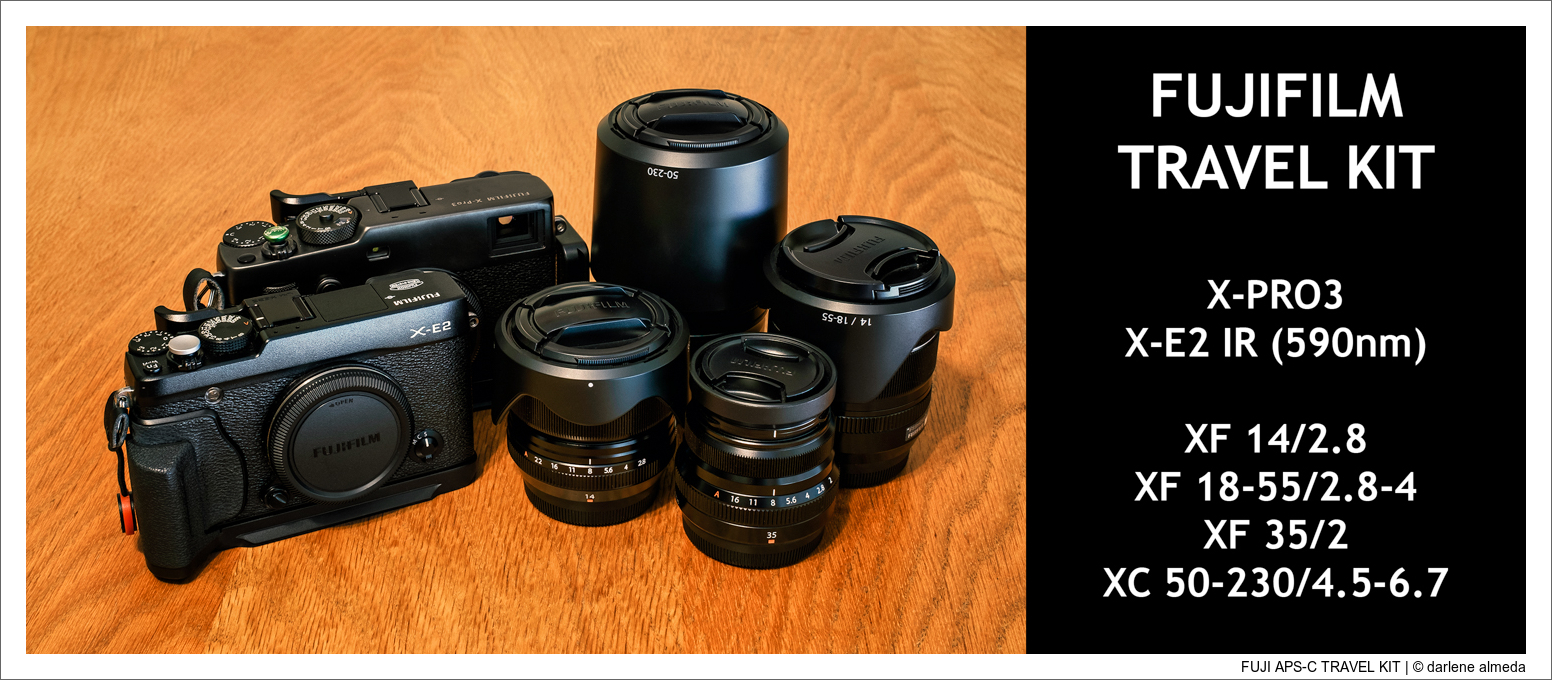 [ MY FUJIFILM X-SERIES TRAVEL KIT ]
I often travel around my home state of Florida and southern Georgia for adventure, camping, and image-making, and my Fujifilm APS-C Travel Kit travels with me. Nothing is missing from my APS-C travel kit that could make it any easier to travel light and get the shot. The important considerations that went into my APS-C Travel Kit were weight, IR-capable lenses, and versatility.
I found the X-Series of zoom lenses beautiful (I rented a small fortune of their zoom lenses to test them out), but too heavy for my travel pack. Then I took a chance on a very affordable used XC 50-230/4.5-6.7 lens because I wanted a zoom with reach but as lightweight as possible. I read a few reviews on the lens and decided to try it, and it performs flawlessly for what I shoot with it, mostly birds, landscapes, and small-town relics. I already had the 18-55 kit lens, so the 50-230 filled the spot I sought to fill.
The IR lenses I travel with are two of my favorite XF lenses: the 14/2.8 and 35/2. Because the 23/2 and 35/2 were too close in field-of-view (FOV), I decided to sell the 23/2, but I often regret it. Even though they were too close in FOV for my traveling two-lens pack, I miss the 23/2 every time I see images from that beautiful lens in my portfolio. All three of these lenses work well with my X-E2 IR camera, and I will not be surprised if another 23/2 enters my pack someday.
As you can see, my APS-C Travel Pack is very manageable. I usually pack one of the APS-C cameras with their two chosen lenses in a Think Tank Retrospective 7 bag and walk around an area looking for places and things that catch my eye. When I come across something I want to photograph with my bigger camera, usually, a medium format digital (MFD) or a 4×5 film camera, after I return to my campervan, I will grab the bigger camera and go back. I always travel with two systems; either my 4×5 and APS-C or my MFD and APS-C.
###
X-SERIES TRAVEL KIT IMAGES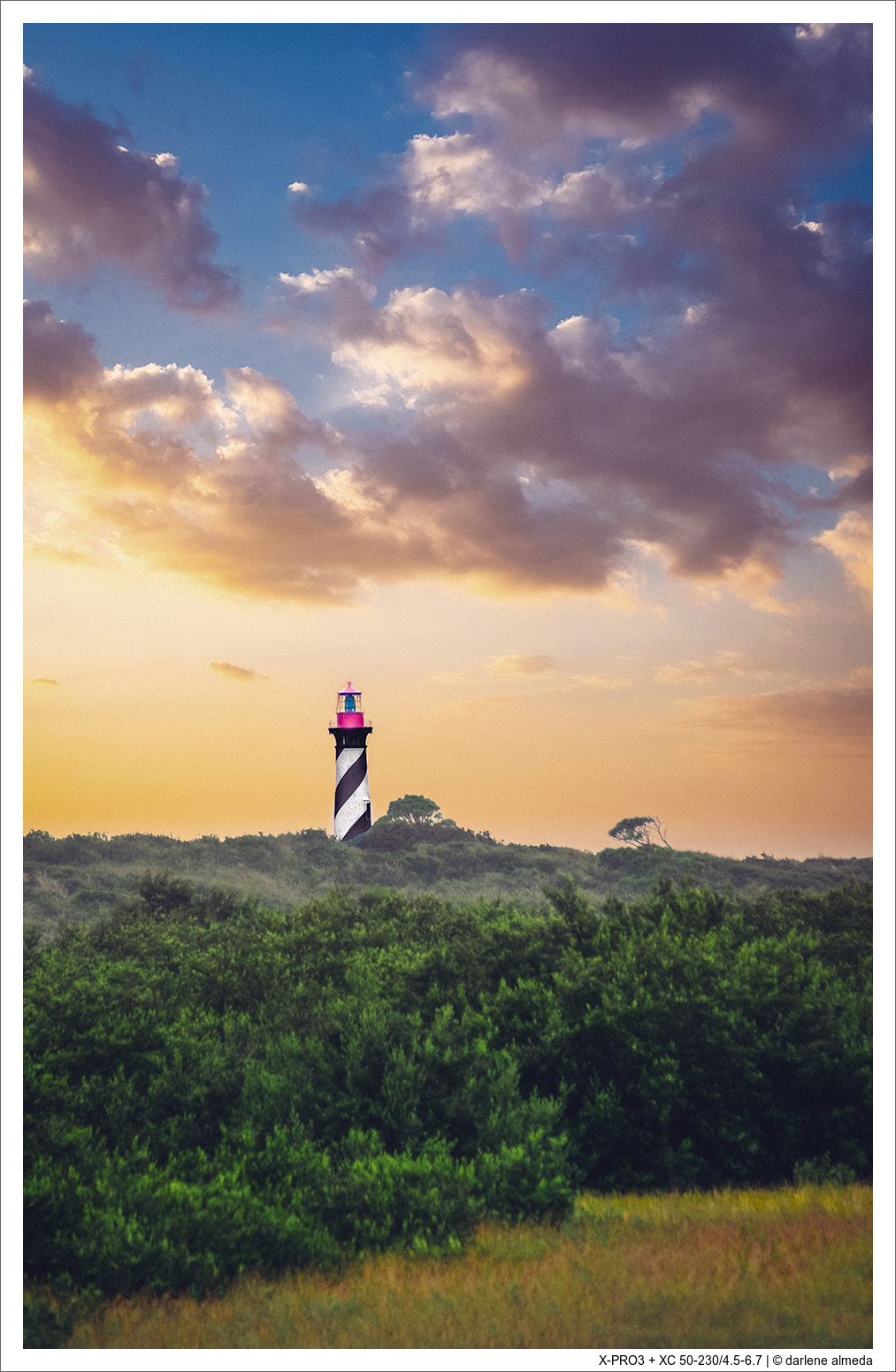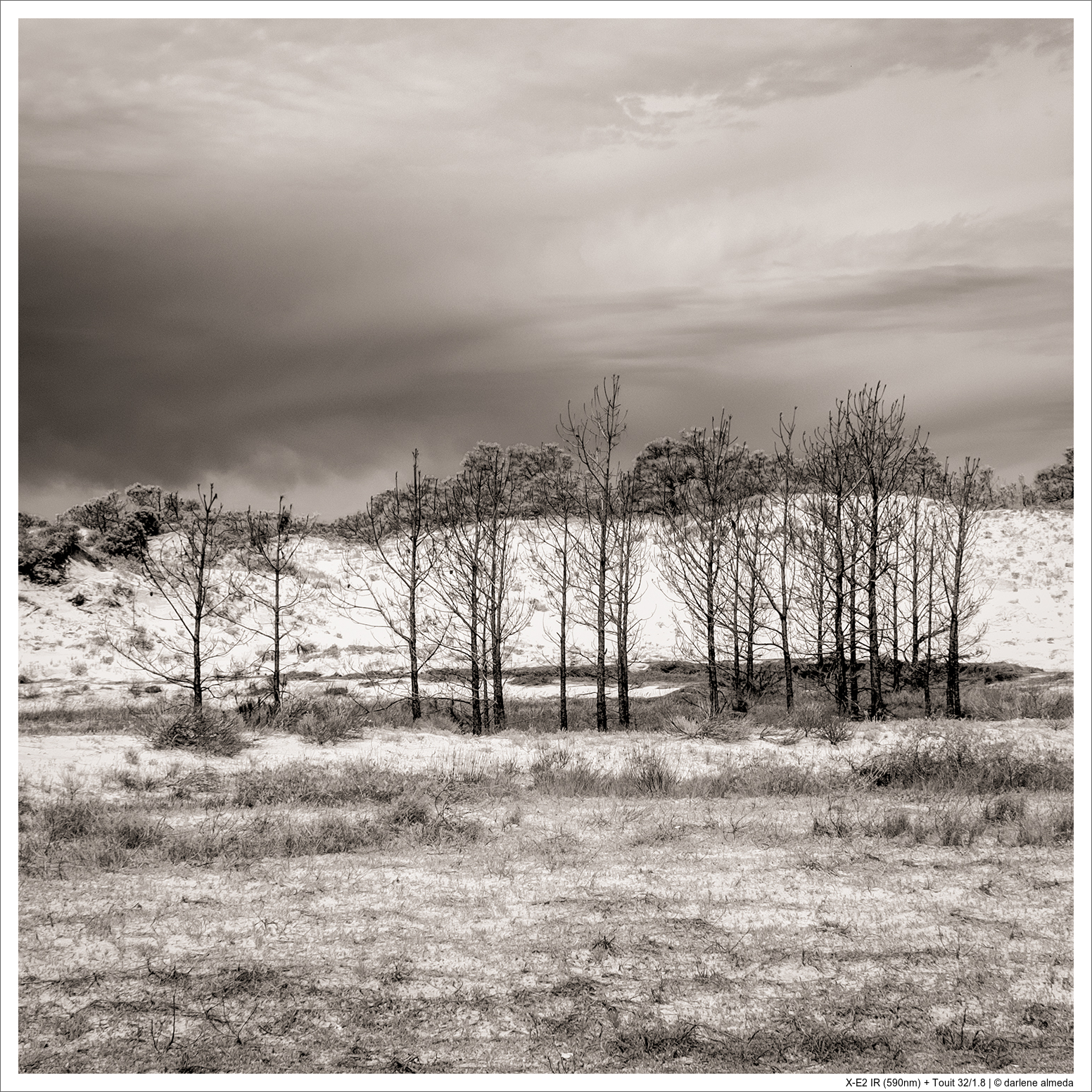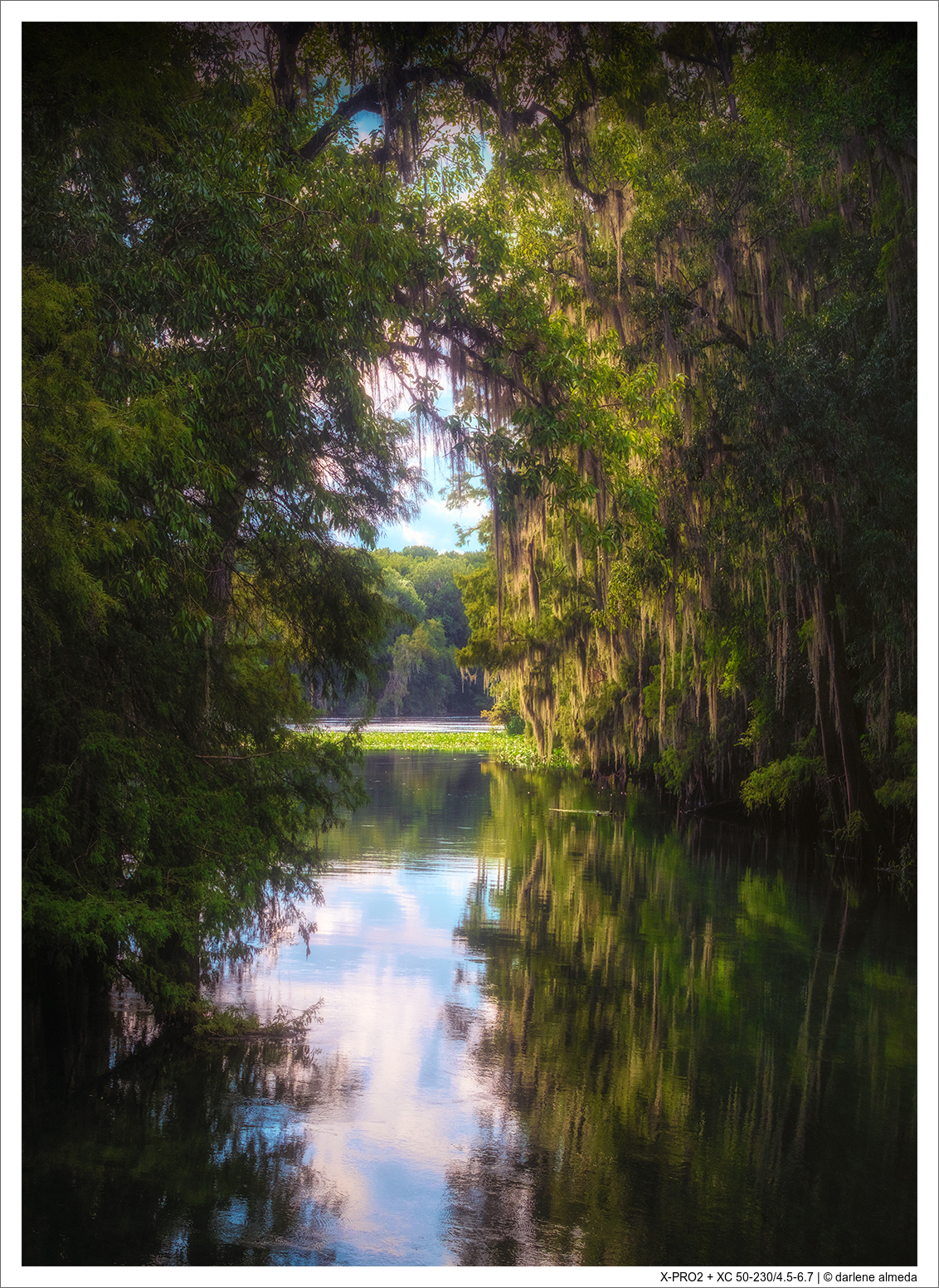 FUJIFILM QUICKLOADS, INSTAX PRINTER & LOMOGRAFLOK 4×5 BACK
[ QUICKLOADS & HOLDER + INSTAX SHARE SP-3 + LOMOGRAFLOK 4×5 BACK ]
FUJIFILM QUICKLOAD NEOPAN 100 ACROS & HOLDER
In the past, Fujifilm manufactured my favorite black & white film, ACROS Neopan 100, in 4×5 QuickLoads. It was the lightest way to carry 4×5 film into the landscape, as the need to bring a half dozen or more film holders was gone. Unfortunately, all that ended in 2010 when Fujifilm stopped production of Quickloads. I was able to buy a few boxes for the deep freezer, and just like my dwindling supply of Polaroid 55, I am down to one full box and a few sheets. Fujifilm brought back a reformulated ACROS in 120 and 135 in 2019, but not in 4×5 format. The reformulation is due to a substance the US would not allow in a product. It is now called ACROS II and continues to be my preferred black & white film. I bought a bunch for the deep freeze last year. We never know what will happen with film these days. Please, shoot more film!
###
FUJIFILM SHARE SP-3 PRINTER
I have an Instax Share SP-3 printer to make Instax Square prints from my iPhone images. It does a great job. They are easy to make and fun to share. Besides printing images created on your phone, you can also upload images to your phone and print them. So if you have images in your Lightroom catalog that you want to make Instax Square prints of, send them to your phone and print.
###

[ LOMOGRAFLOK & SINAR NORMA w/ HASSELBLAD CF 80/2.8 + INSTAX FILMS ]
LOMOGRAFLOK 4×5 INSTANT BACK FOR INSTAX WIDE
I shoot a Lomograflok Fuji Instax Wide 4×5 back on my Sinar Norma. It fits my Linhof MT 3000, but the film exit door bumps against the camera's body, making it difficult for the film to exit the back. If I need to use this back with my Linhof, I will pull the back off before pushing the process button, which is an inconvenience, so I try to remember this and shoot with my Norma.
Fuji Instax is a better film than Polaroid, in my opinion. Polaroid film has consistency problems, and nothing is worse than spending money on a film you cannot count on. I have spent a small fortune on Polaroid films throughout my commercial career for lighting tests, and I have never gotten over the loss of Polaroid 55 P/N, so Polaroid has already had me pay dues. The nice thing about Fujifilm Instax is that it is easy to find. I order a Five Pack Bundle (5 x 20-Pack/100 sheets) from Adorama when I need it as they seem to have the best price. I do prefer the Instax film over what Polaroid offers today. YMMV.
###