In the beginning …
While away on a quick personal trip to Marietta, Georgia, I tried using my favorite point-and-shoot camera, the Fujifilm x100t for panorama making. Earlier in the week, I instructed my students to make a panorama using Lightroom (LR), vertical slice shots, and manual focus for their weekly shoot assignment. After a brief walk around Marietta Square, I thought I would try and photograph a beautiful church and challenge the software with vertical and horizontal slices to see if a tourist with a point-and-shoot camera could make a decent-looking panorama and then share the results with my students.
Located just off Marietta Square at 148 Church Street, and in a high-traffic corner (hey this is north Atlanta!) is First Baptist Church Marietta. I had to ignore all my rules for exposure and perspective to get the shots, but if I could get something decent, this would be a great way to shoot with this small camera and without a tripod. My days of carrying around an ultra-wide lens with a tech camera and 50+ megapixel back might be gone, at least while traveling for pleasure.
Here are the initial slices shot very quickly while traffic waited: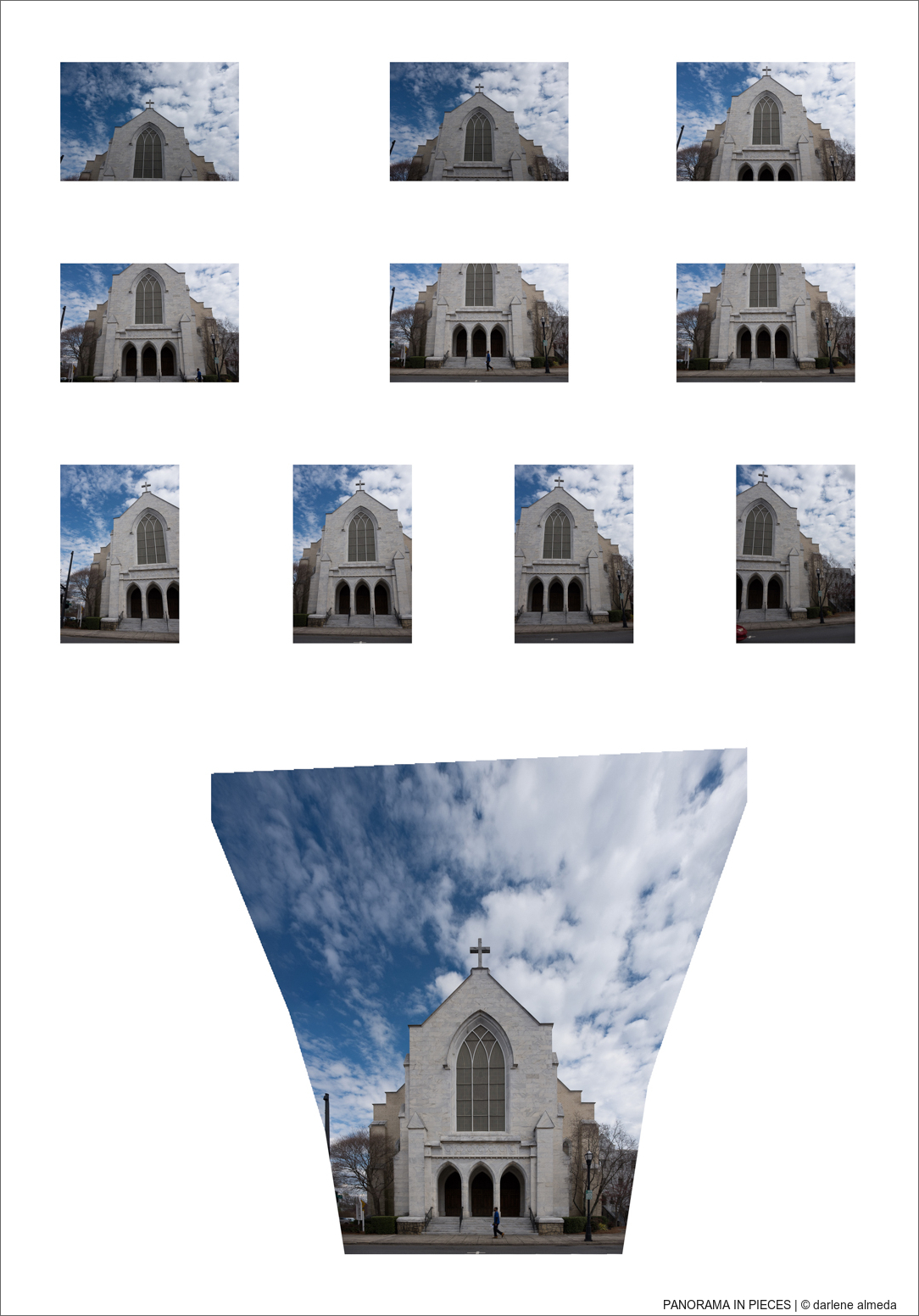 [ PANORAMA IN PIECES: THE SLICES THAT WILL MAKE THE WHOLE ]
In the end …
The final image was created using Photoshop (PS) for piecing it all together, and then into LR for perspective & exposure corrections, and cropping. PS did a better job analyzing and piecing together the slices, although LR's merge tool was close. I recommend trying LR for panorama building first, (because as a commercial photography teacher, I need to teach to the fastest post-processing workflow possible), and leave PS for heavy lifting. If LR cannot do what you want it to do, then take it into PS through LR by selecting your images, right-clicking, and choosing: "Edit In – Merge  to Panorama in Photoshop."
The finished image is 1.62 GB and you can do a lot with those pixels. The resulting photo is not perfect, but for the amount of time and ease it took to create, it is perfect for my needs. So if your lens does not offer enough coverage, or if the print size will need a higher pixel count, you might have this option available if you give it a try. Many thanks to the patient drivers of Marietta Square that gave me a nod!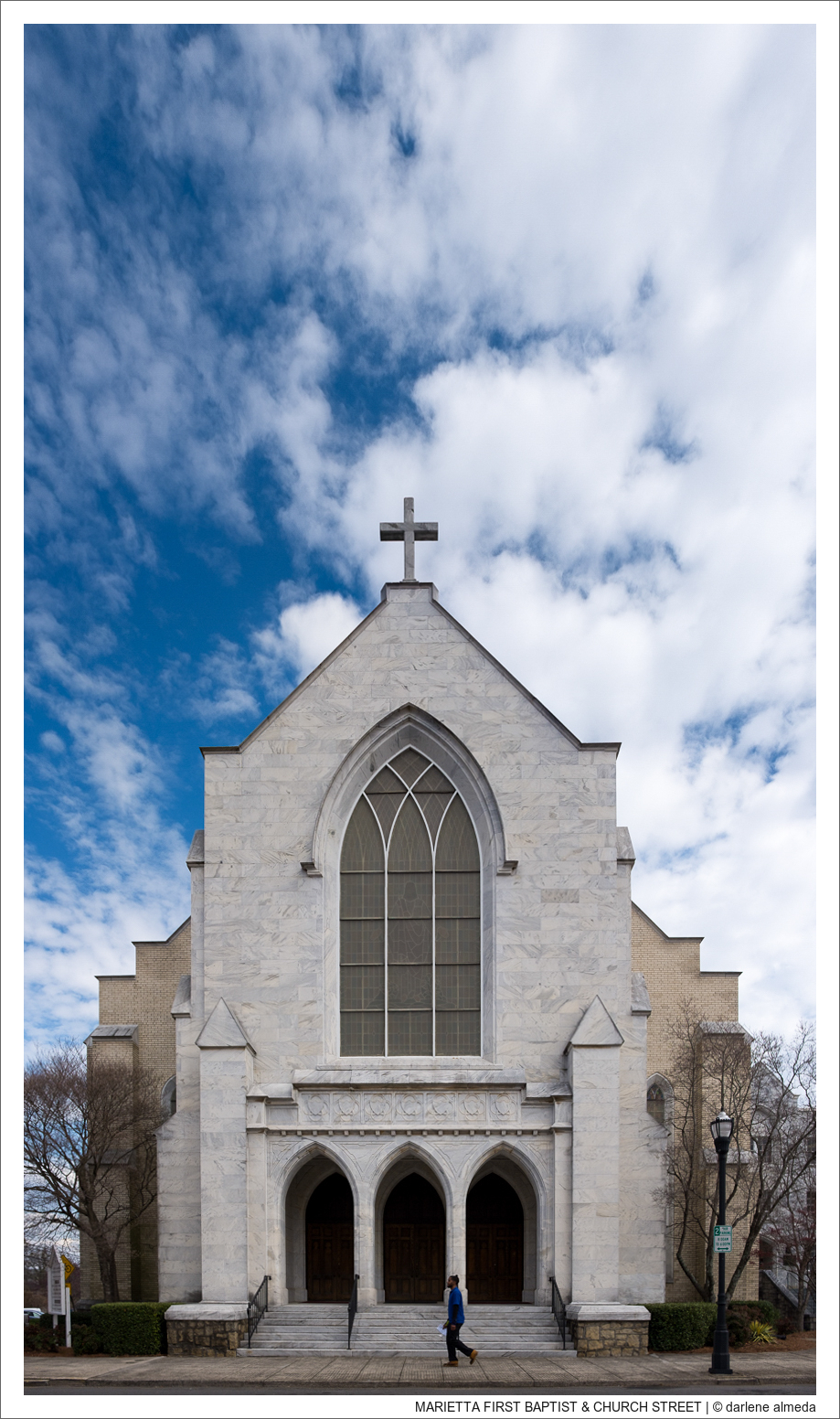 [ THE FINISHED IMAGE MADE WITH THE FUJIFILM X100T ]