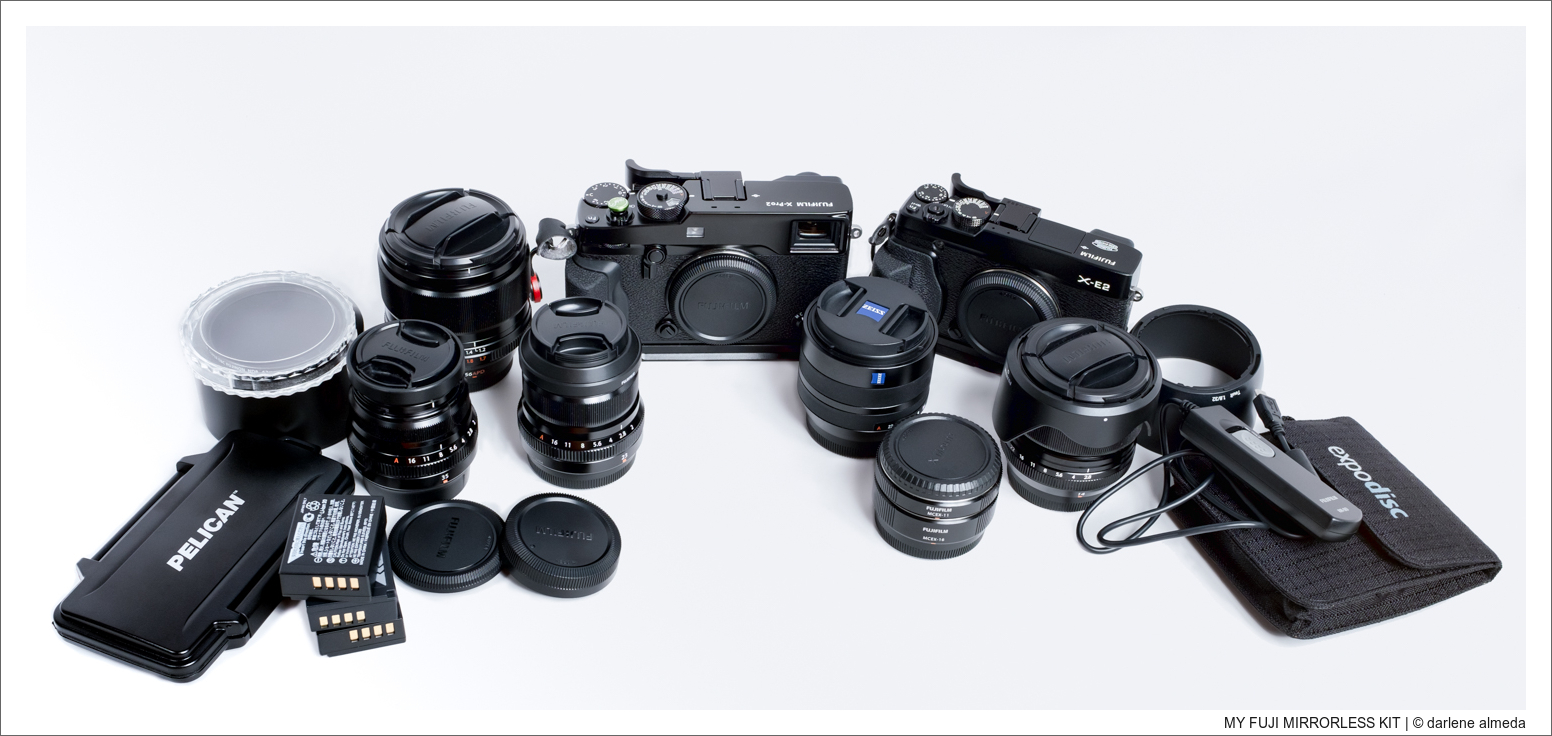 [ MY FUJIFILM MIRRORLESS KIT ]
My Fujifilm Mirrorless Kit
While assembling my Fuji X-Pro2 (XP2) kit, I began looking for a lightweight bag to store it all in. I wanted the bag to carry my lenses in cases and be easy to work out of from the back of a vehicle. I also use the XP2 in the studio, so the bag had to offer something. Would it be possible to find such a versatile bag?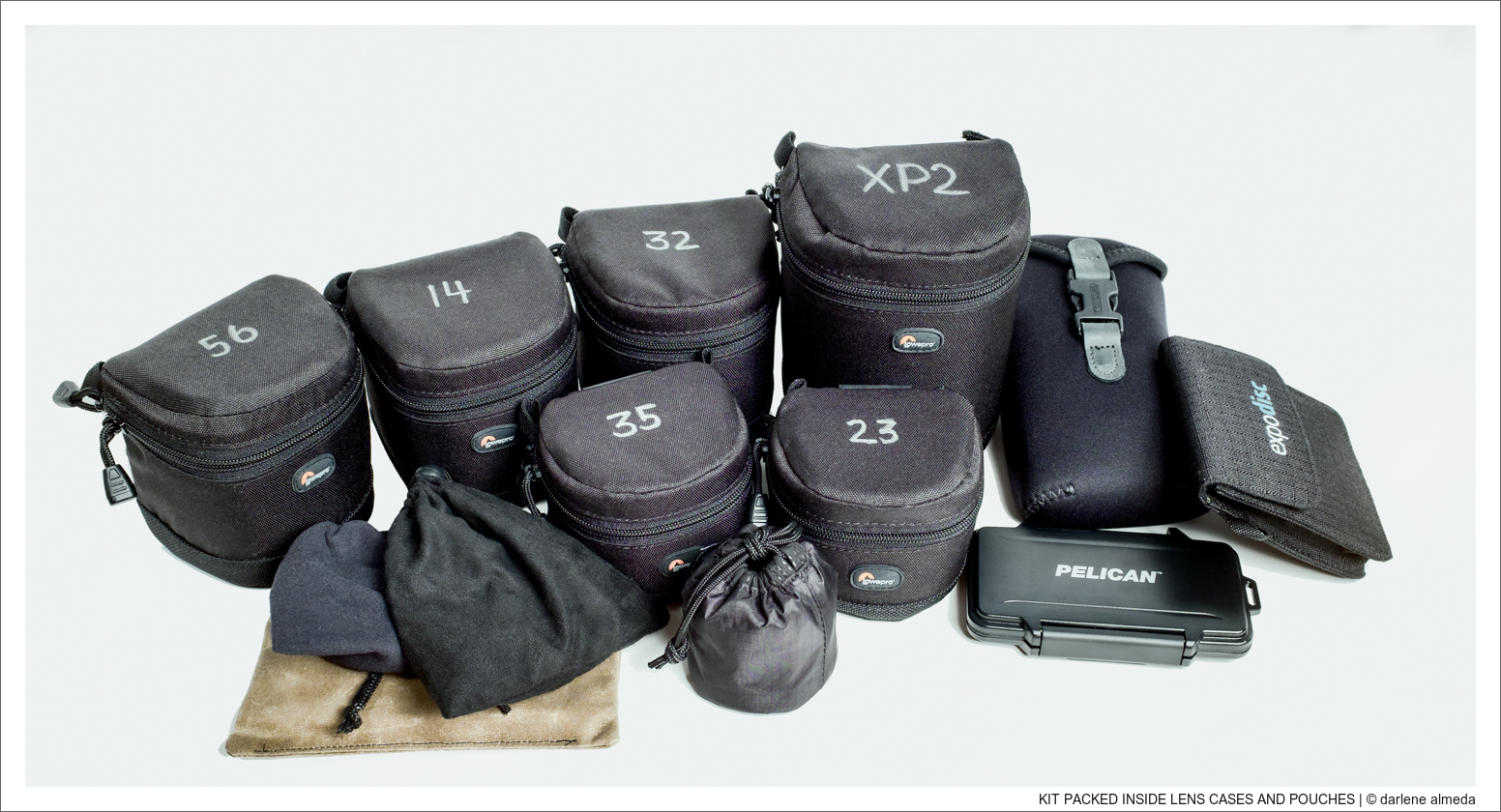 [ KIT INSIDE LENS CASES & POUCHES ]
Kit Packed Inside Lens Cases and Pouches
I use a silver metallic Sharpie for writing the focal length on the top of each lens case. This helps me easily find what I am looking for and helps to keep my gear organized. The lens case sizes I use for my Fuji mirrorless lenses are the Lowpro 8x6cm and 9x9cm and the 9x13cm case for the XP2 camera body. Lowepro offers a good selection of lens case sizes, and I like their protection.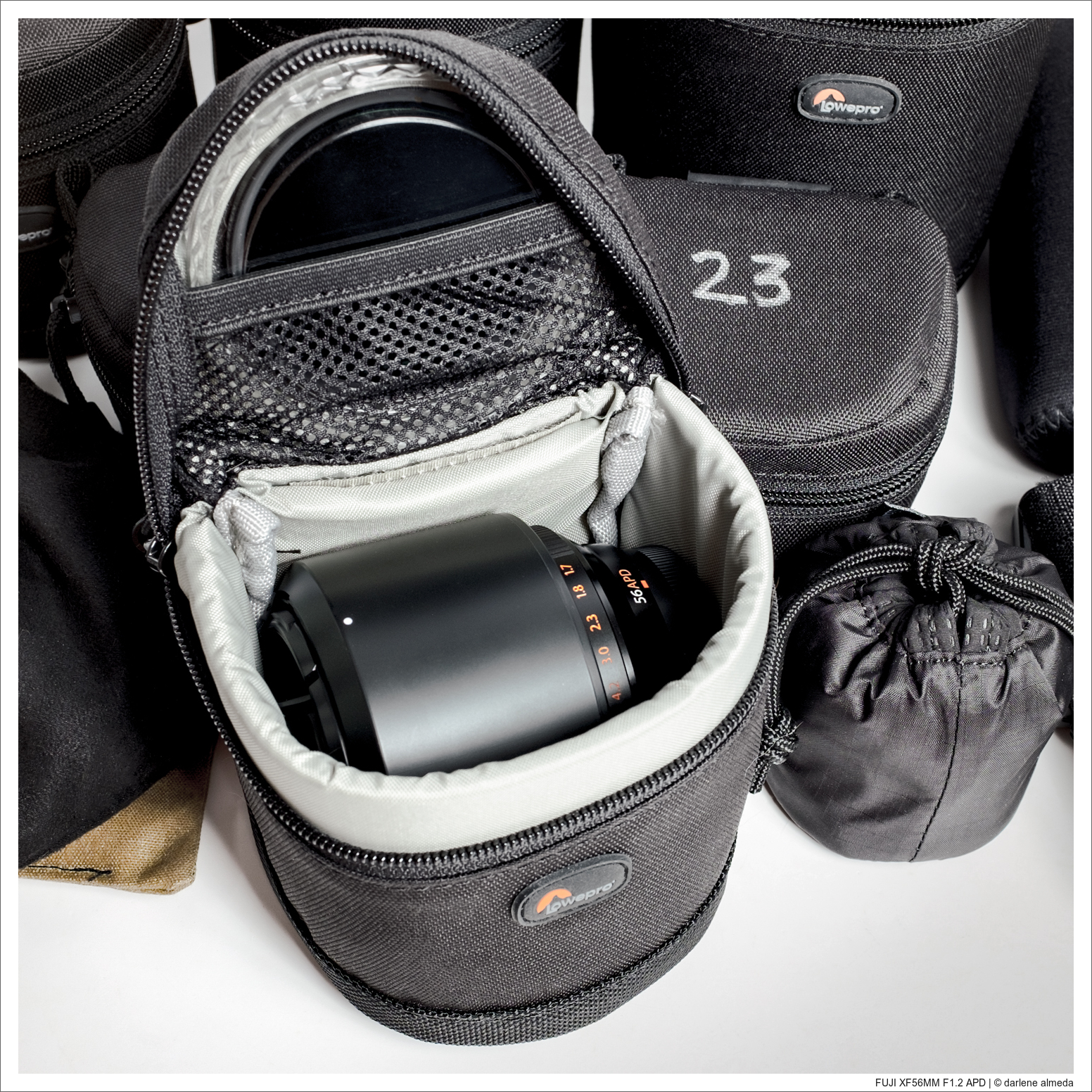 [ FUJIFILM XF 56/1.2 APD & NEUTRAL DENSITY FILTER ]
Fujifilm XF 56/1.2 APD Lens, Hood & ND Filter Inside Case
When B&H Photo had the Think Tank Photo CityWalker 30 Messenger Bag on special, I decided to try it. I find the Removable Main Insert very convenient and work out of it when shooting in the studio. I own several Think Tank bags, and the City Walker is the lightest weight of the bags I have, but it has the same quality and design I have grown to appreciate from Think Tank. I have used backpacks in the past, but I do not want the weight of a backpack for this kit. I have been using this bag for six months, and it works well. It is lightweight, well made, and accommodates how I organize my gear.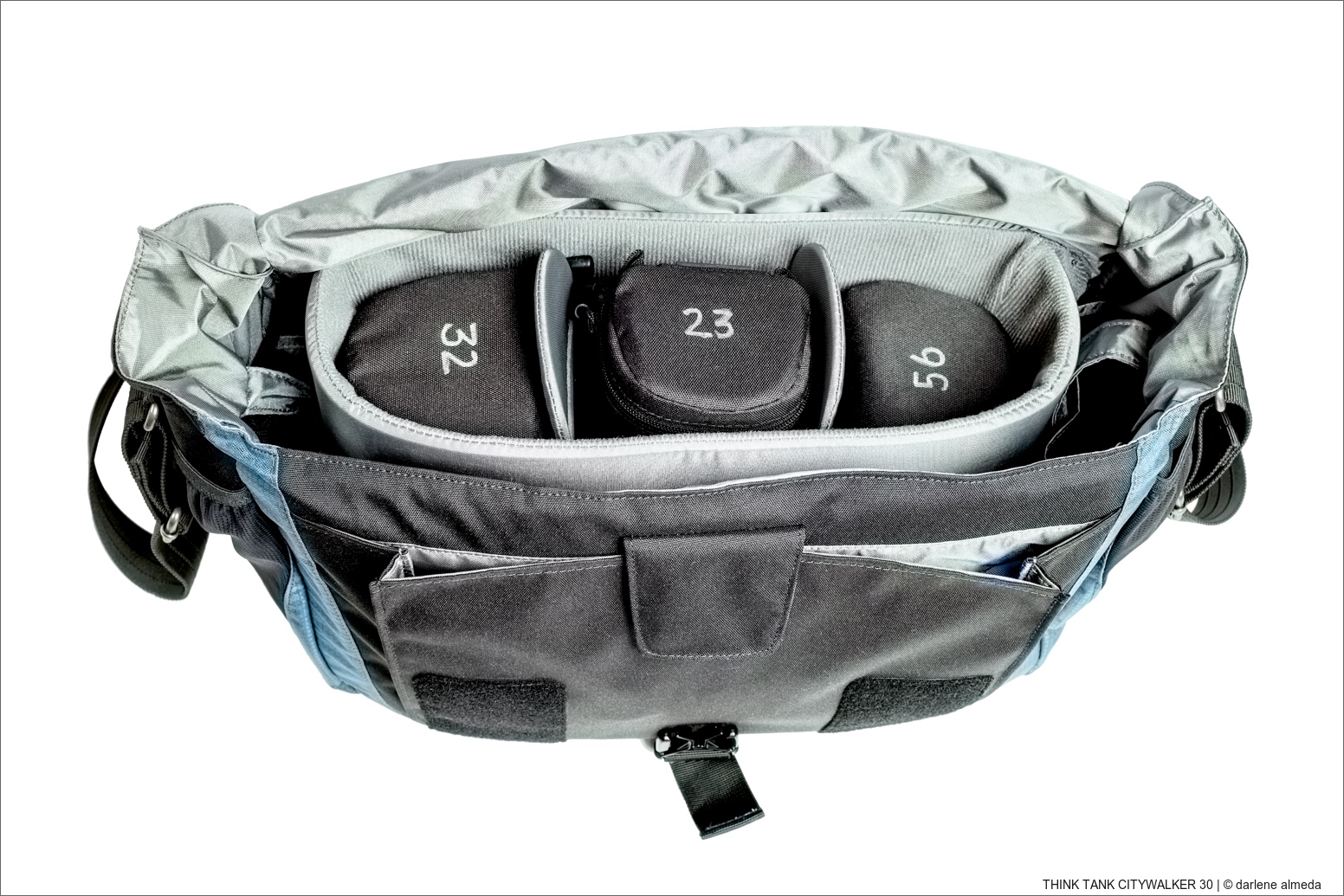 [ THINK TANK CITYWALKER 30 ]
Think Tank CityWalker 30 Kit Inside Removable Main Insert
When scrambling to grab gear out of the back of a vehicle, I do not worry if the gear rolls around in the lens cases as I toss them in and out of the bag, plus I can easily see if I might be leaving something behind when it is time to pack up. When working on the road, I often place a lens on the camera and another in my fanny pack for easy reach. The lens cases allow me to add lenses to my fanny pack or belt securely.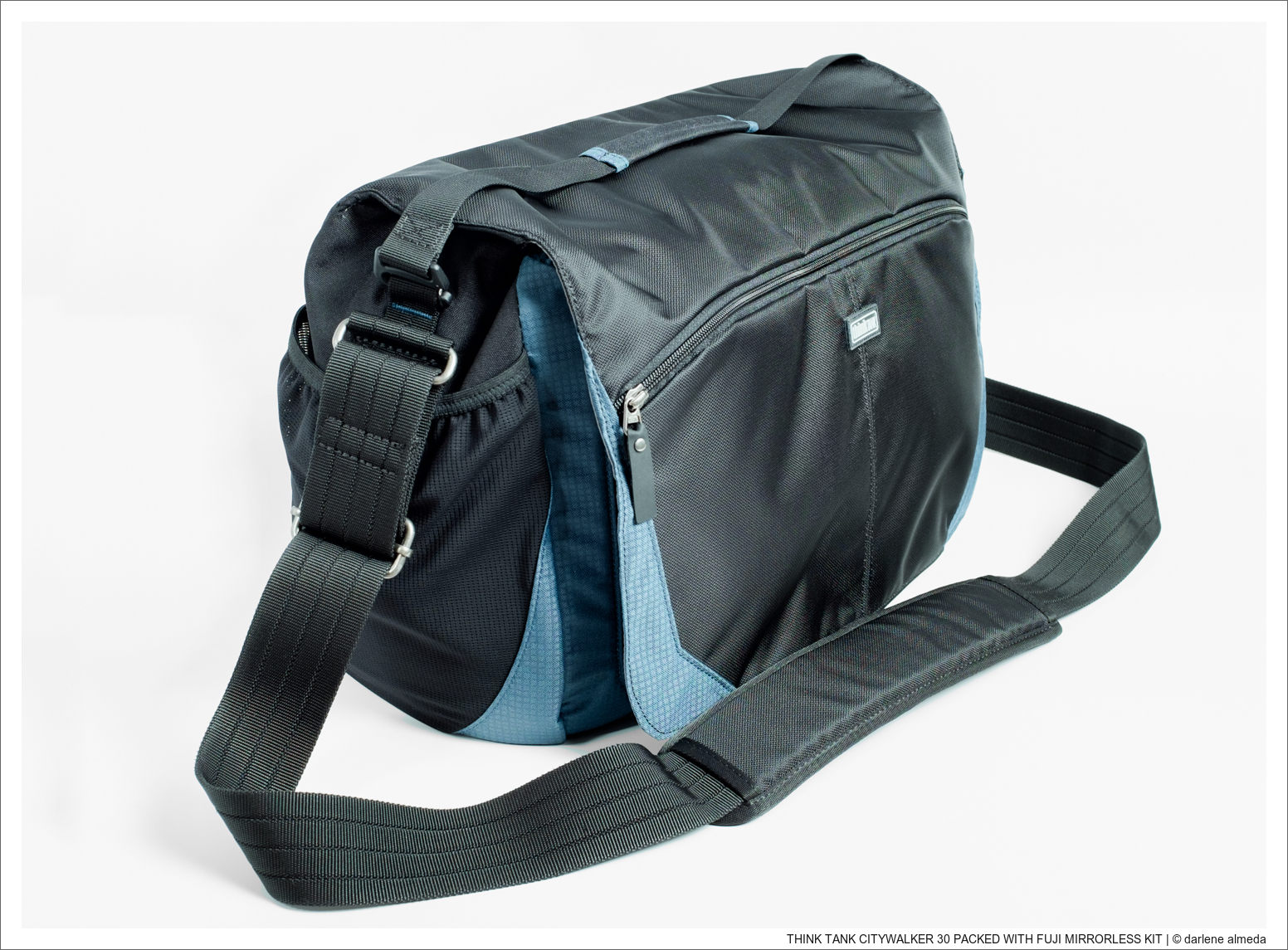 [ THINK TANK CITYWALKER 30 PACKED WITH FUJIFILM KIT ]
Think Tank CityWalker 30 Packed with Fujifilm Mirrorless Kit
My mirrorless system bag is not too heavy to carry, but more importantly, my gear is organized to my needs. No matter what type of shooting you do, taking care of your gear should be number one, and being organized is the first step towards creating the versatility you may need.