[ SELF-PORTRAIT – ROLLEIFLEX T + FILTERS – VIEWFINDER VIEW ]
ROLLEIFLEX CAMERAS

[ YES ]
CAMERA:

Rolleiflex T

ACCESSORIES:

Rolleinars 1, 2, & 3, Filters
My grandfather loved his Rolleiflex. I have a box of negatives from his shooting days. When he was not working for the railroad, he was an artist, painting seascapes and landscapes with oils. The basement was his refuge, and from the ceiling hung a hundred balsam wood airplanes he created with his hands. He had a significant influence on me. My home carries my grandfather's view of the world with his paintings on the walls, photographic negatives in boxes with some in my Lightroom catalog digitized. I had to have a Rolleiflex. Mine is from around the time I was born.
###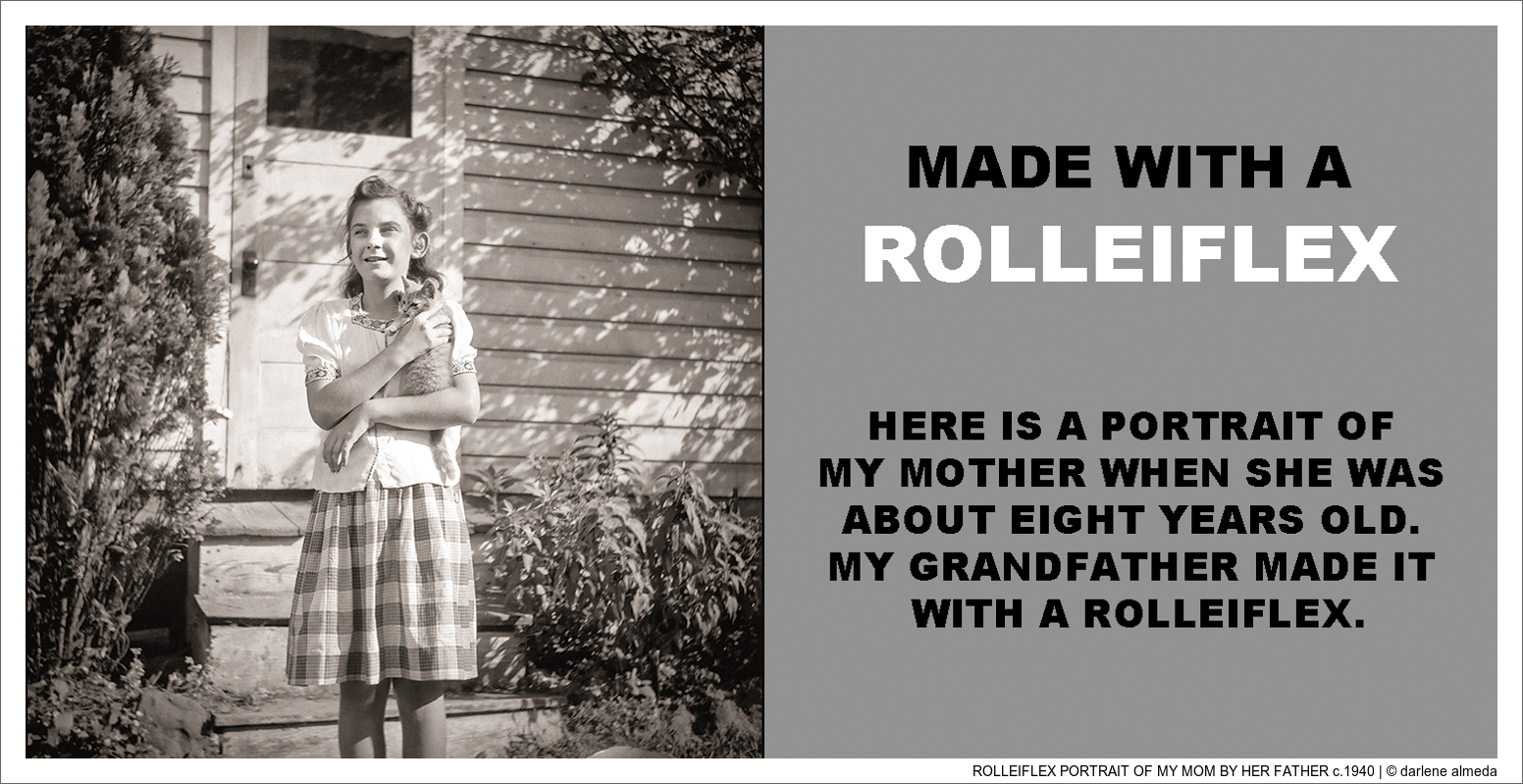 [ c.1940s PORTRAIT MADE WITH A ROLLEIFLEX ]
The only Rolleiflex I have shot with is my beautiful grey Rolleiflex T ('T'). The Rolleiflex SL66 looks tempting; if not heavily invested in Hasselblad, the SL66 model might have made it into my bag. The 'T' is easy to focus and not difficult to hold in the hand when shooting or challenging when loading film. I do not use it often, but I do not want to let go of it either. I wrote about shooting it in the studio with its closeup filters, the Rolleinars. I will update this page after I have more to say and show.
###